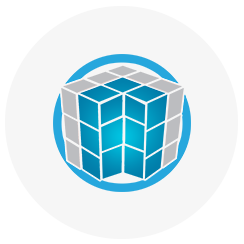 Ignision Server is the core of Aqua Connect's remote desktop products and fulfills several roles traditionally compartmentalized into separate products or components of a remote access product suite. Ignision Server includes a powerful session broker that can deploy macOS desktops and applications from one or more servers. It can scale from a single server to a large pool of cooperative machines. Regardless of the size of an organization there is an Ignision Server offering and deployment strategy for it. The Standard Edition allows organizations to deploy macOS desktops right out of the box for upwards of 50 users per server. Your users will be ready to remotely access macOS applications within minutes of creating their user accounts or integrating directory services. The Enterprise Edition is designed for more complex environments where customization of the product suite is desired.
Almost all Ignision Standard Edition and Enterprise Edition features are optional and do not need to be configured or utilized in production. Ignision Standard Edition and Ignision Enterprise Edition both utilize Aqua Connect's Ion Protocol. The Ion Protocol is a proprietary remote desktop protocol that delivers the fastest user experience possible on macOS.
The chart below provides a list of different features included in the product bundles. The Ignision Enterprise Edition includes all the features of the Ignision Standard Edition while enabling the usage of several more complex features and customization options.
This product is protected by one or more Patents, including U.S. Patent No. 8,924,502 and RE46,386.
Standard or Enterprise - which version of Ignision Server do I need?
| | | |
| --- | --- | --- |
| FEATURE | STANDARD | ENTERPRISE |
| Auto Keyboard Mapping | | |
| Multiple Connections/Session Shadowing (Ion) | | |
| Network Account Authentication (Directory Services With Centrify) | | |
| RDP 5 and Above Client Support | | |
| Multiple Monitor Support (Partial) | | |
| Custom Screen Resolutions | | |
| Remote Home Folders Support (NFS, SMB/CIFS, AFP, WebDav) | | |
| RSA 4096 AES 512 CBC Encryption | | |
| Server Fingerprint (Server Authentication) | | |
| JSON Support | | |
| Custom SSL/TSL Certificate Support | | |
| Encryption On/Off | | |
| Server Lockdown Tools | | |
| Networking Printing | | |
| Display Quality Control (Ion) | | |
| On-Console Mode (1:1 Remote Control Session) | | |
| Hide Console Mode (1:1 Remote Session With Console Locked) | | |
| Custom macOS Login Window | | |
| Custom Ion Client Welcome Screen | | |
| Session Time Out/Disconnect (ACTO) | | |
| Command Line Admin Tool | | |
Enterprise Features
Built-in Load Balancing: Unlike with ACRDS where you had to buy a separate Load Balancer, the Ignision Enterprise Edition comes with it built in to the product. It is designed to look at all of the available servers and choose which is the least busy server, taking into account processor speeds and the amount of free memory available.
Better Integration with Active Directory: The built-in Load balancer depends on Active Directory to make sure that all of the security information for the servers are in sync.
Built-In Fault Tolerance: Ignision Enterprise Edition's default behavior is to contain a copy of all of the other servers on the network. So if one server goes down, the others will still have the information. They always keep in sync.
Health Monitor: The Enterprise Edition has a built-in Health Monitor that keeps an eye on whether servers are offline or crashes have occurred. It can also be configured to send reports to a Diagnostic Tool for use with Technical Support.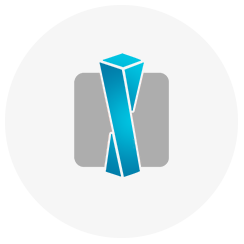 Ion Protocol
Find out why our proprietary Ion Protocol and Client delivers the fastest remote desktop experience available for macOS.
Learn More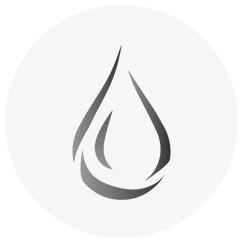 Remote Desktop Services
Looking for terminal services for legacy operating systems? Remote Desktop Services supports 10.5 to 10.9.
Learn More