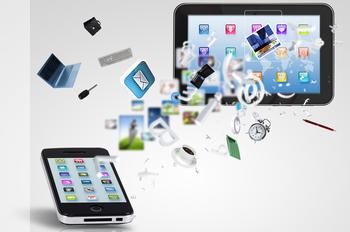 Developers have the most resource intensive needs of any type of end user. A typical development ready Mac can cost upwards of $2000 for a standard workstation. Developers can also be all over the world, making management and application compatibility a nightmare for IT Managers. Aqua Connect's Ignision Server provides a powerful and centralized development environment that also decreases the cost associated with bringing a developer on board.
Centralized & Powerful
Ignision Server will allow you to harness the power of Apple Server hardware for your developers. A single Mac Pro can run development tools for up to 100 concurrent developers around the world. A Mac Mini server can accommodate up to 15 developer running development tools simultaneously. Since the servers are housed separately than the client machines, security aspects of sensitive development projects are enhanced. If you choose to use the product, all of the code will be stored on the server, making theft of development machines and code leakage obsolete.
Remote Access
Not all development teams work in your corporate offices or in-house. Today's demands on production lead to many development teams being located off-shore or out of the office. Ignision Server will allow you have developers in different offices or all around the world remotely work and code. Since the development tools only need to be installed and managed on the server side, it's easy to keep every developer up-to-date with the latest developer tools, without having to make sure each individual client computer is updated every time.